Hodges Subaru's Service Center Is Your Home for Quality, Affordable Maintenance
Service Your Subaru Vehicle with the Experts in Ferndale, MI
How do you properly upkeep your Subaru? Bring it into the Hodges Subaru Service Center on a routine basis. Your car needs attention year-round, not just when you require repairs. Our Subaru service center in Ferndale, MI can provide the level of attention that keeps Detroit drivers going in the miles ahead. From routine service and preventative maintenance to complex repairs and tune-ups, Hodges Subaru is here to help.
Subaru-Certified Technicians Handle All Your Repairs for a Better, Longer-Lasting Vehicle
Our Subaru-certified technicians deliver superior service to local mechanics across metro Detroit. That's because our team knows your Subaru better than anyone else.
Our service technicians use authentic Subaru parts to repair your Subaru Outback or Subaru Ascent. By using OEM parts, your Subaru can be restored to its original condition. Our technicians also have the expertise to service any make or model Troy motorists drive around the Detroit suburbs.
The factory-trained technicians at the Hodges Subaru service center are meticulous with their repairs. No detail is overlooked as they strive to keep you safe and prioritize vehicle longevity.
Your Subaru is in great hands with our experts! Our Subaru service center in Ferndale, MI has the tools and space to handle a variety of services, including:
Oil Changes
Multi-Point Inspections
Transmission Repair
Battery Service & Replacement
Brake Service & Repair
Filtration Services: Engine Air Filter & Cabin Air Filter Replacements
A/C Repair
Fluids
Tire Service & Maintenance - New Tire Installation, Tire Rotations, Pressure Checks, Tread Depth Checks & More
Wheel Alignment Service
Windshield Wiper Blade Replacements
Light Replacements & Electrical System Repair
and more!
How to Schedule Service with Hodges Subaru
Do you need repairs ASAP? Have you hit a mileage mark or service interval? When it's time for maintenance, Warren drivers can schedule service online. Make a service appointment in four simple steps:
Select the Vehicle You're Servicing
Select Services
Select Your Date & Time
Confirm Your Appointment
An appointment is needed ahead of your maintenance visit. Some of our offered services are eligible for Subaru Express Service, where we can get you in and out the door and back on Detroit roads again. Schedule service online for your next visit soon!
Feel at Home with the Hodges Subaru Service Center Amenities
We want Royal Oak customers to feel comfortable when they bring their Subaru in for service. At your visit, you'll find a comfortable customer lounge with coffee, additional refreshments, and snacks. There's also a kid's area and Wi-Fi, helping pass the time while your Subaru is being serviced.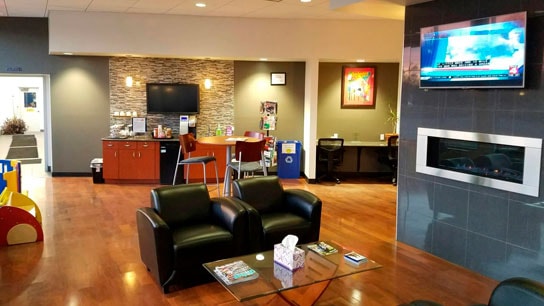 Hodges Subaru has a Drop Box that you can use to drop the keys off after hours for next-day service. This is a convenient way for Detroit drivers to service their vehicle when daytime schedules don't have much wiggle room.
In addition to some pick-up and drop-off service, we also offer loaner vehicles to take around Detroit while your vehicle is being repaired. That way, Novi customers can return to home or work without their day being interrupted.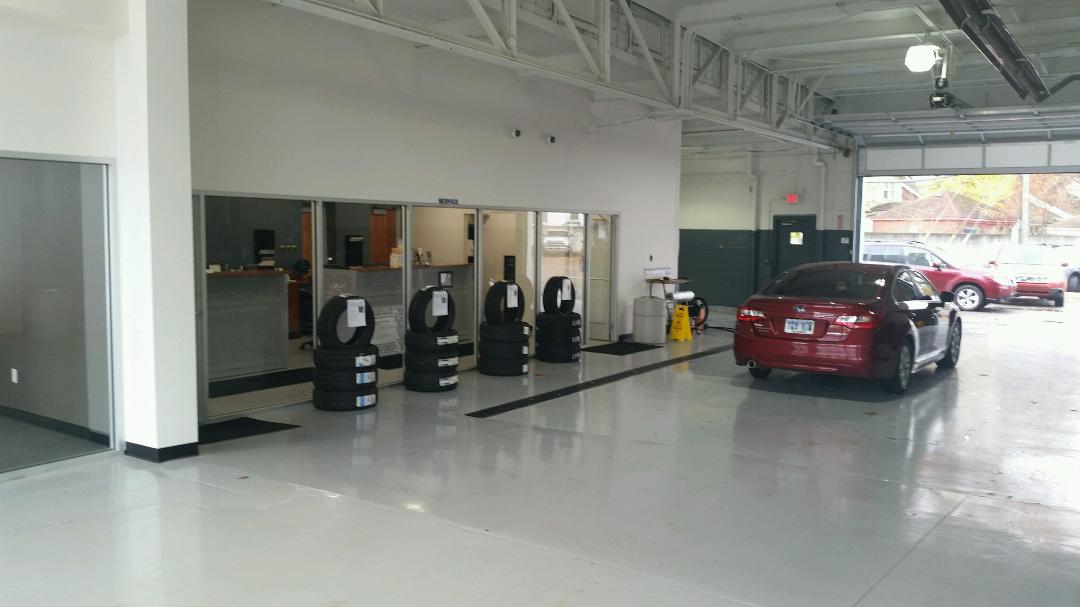 The Hodges Subaru service center is open six days a week for your convenience. While we're closed Sunday, you can schedule a service appointment Monday through Friday from 7:30 a.m. to 6 p.m. On Mondays, we're open an hour later until 7 p.m.
Can't make it during the week? Service your Subaru on Saturday at any time between 8 a.m. and 2 p.m. Hodges Subaru is here to help on the day it's most convenient for you!
Find OEM Parts for Your Subaru Car or SUV
Our Subaru service center works with our parts department to provide quality repairs. Genuine Subaru parts go a long way in maintaining your Subaru car or SUV. After ordering parts online, you can have them installed for properly fitted repairs by our factory-trained technicians. OEM parts keep your Subaru running longer!
Save Money on Maintenance with Our Subaru Service Specials
Maintenance at other body shops can get pricey. Don't overpay for the care your vehicle requires. Hodges Subaru is your home for maintenance discounts. Several of our offered services are eligible for Subaru service specials. Take advantage of service coupons, deals, and discounts on a variety of maintenance, ranging from tires and batteries to brakes, oil changes, and more. Maintenance is more affordable at the Hodges Subaru service center.
Additional Service Center Information
---