Schedule Service
* Indicates a required field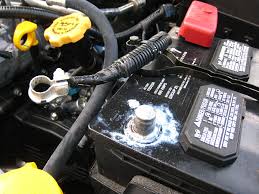 Battery Service
Your car's battery is a critical part in your vehicle for providing you with a smooth and problem-free drive. If it's due time for a battery replacement or for a simple check, visit us for a SUBARU car battery at HODGES SUBARU in FERNDALE, MI. Our SUBARU Service Department is filled with knowledgeable, experienced, and professional technicians who are experts at what they do, which means you'll have a smooth-running vehicle in no time.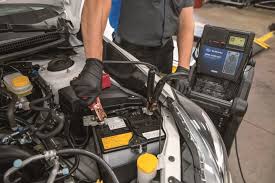 There are a few warning signs to look out for that indicate a dying battery. If your battery smells of rotten eggs or sulfur, it could mean that it is leaking, and should be looked at in a timely manner. A welling or bloated battery case or a low-fluid level, as well as a slow turn-over or engine crank are additional factors that could potentially lead to a dead battery. Of course, if your SUBARU s "Check Engine" light comes on, that is a clear sign that it's due time for a battery change.
To make sure your car is running in tip-top shape for Michigan's weather, the average timeframe between battery changes is every three to five years. However, if you start to notice these problems stemming from the battery earlier, it's always best to bring it in to our Subaru service department near Detroit for a check-up to be sure. Our well-informed team can assist you with any questions you may have, as well as help you purchase the correct battery for your vehicle. In any case, bringing your SUBARU in to our Service Department at HODGES SUBARU can solve all problems.
There are also several ways that can help you get the most out of your battery life. Oftentimes, your battery can accumulate corrosive materials over time, which not only can make it die quicker, but it can also be harmful to the rest of your engine. Because of this, you can have your battery cleaned and inspected regularly to prevent this from happening. You can also insulate the battery from extreme temperature changes and keep it secure and free from vibration.
Schedule a service appointment today for your SUBARU car battery at HODGES SUBARU in FERNDALE, MI by giving us a call, or by using our convenient schedule service appointment tool on our site. Our Service Department technicians will ensure your car battery is installed properly and is performing at peak capacity. Contact us for more information.
Hours
Monday

7:30am - 7:00pm

Tuesday

7:30am - 6:00pm

Wednesday

7:30am - 6:00pm

Thursday

7:30am - 6:00pm

Friday

7:30am - 6:00pm

Saturday

8:00am - 2:00pm

Sunday

Closed