The 2022 Subaru Love Promise Customer and Community Commitment Award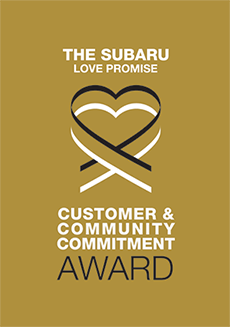 We've been nationally recognized for our dedication to our customers, our community, and the Subaru Love Promise.
We're honored to receive the 2022 Subaru Love Promise Customer and Community Commitment Award. This award nationally recognizes elite Subaru retailers who provide an exceptional customer experience at every interaction with Subaru. These retailers have also demonstrated an outstanding commitment to supporting passions and causes in their local communities in important areas such as the environment, community, health, education, and pets.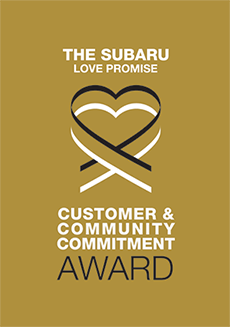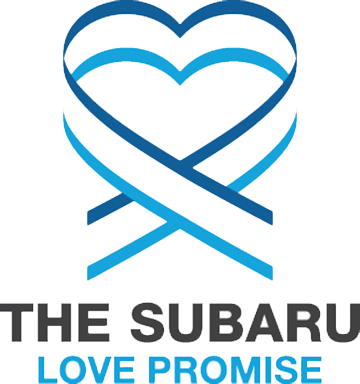 What is the Subaru Love Promise?
Subaru and our retailers believe in making the world a better place and the Subaru Love Promise is our vision of respecting all people. This is our commitment to show love and respect to our customers and to work to make a positive impact in the world.
How is Hodges Subaru dedicated locally to the Love Promise?
Our Love Promise is to continue to be an example within our community. Partnerships with local charities and events to help bring awareness to our store and it's commitment to our fellow neighbors.
Love Promise Stories from Hodges Subaru
Subaru and Hodges Subaru believe in making a positive impact on the communities in which we live and work. We uphold that belief through our Love Promise Community Commitment. Every month, we select inspiring stories from customers and partners from around our area who strive to support our collective commitment and feature them here
Apple - Dianne R
Apple was found on the side of the road curled up with her brother, Cider. Both were in rough shape, but Apple was clearly the worst of the two. At just a few months old, she had mange, skin infections, eye infections, ear infections, and emaciated with a bloated belly full of worms. Her brother was confident, but she was very scared. Once we took them in, we immediately began the process of bringing this poor puppy back to life. Antibiotics. Medicated baths. Topical medicine. Dewormer. Nutritious puppy food. A roof over her head. LOVE. As she started to feel better, her personality blossomed. She became a playful, bouncy, active, curious, confident, and extremely cuddly little puppy. Not long after that, Apple was adopted by a wonderful family who adored her from the moment they saw her. The reason we were able to save Apple and so many like her is because of our partners. Hodges Subaru has been a partner from the very beginning when we opened seven years ago. Together we share the success stories that have brought us to 3,600 adoptions overall. We are grateful for Hodges and the spotlight Subaru has placed on saving the lives of the homeless dogs and cats.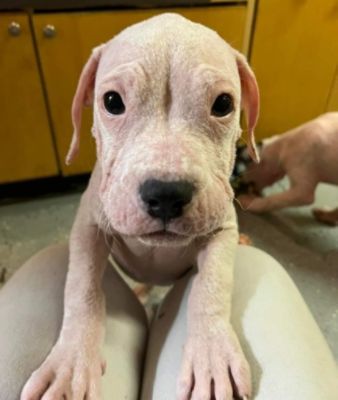 ---
My Very First Subaru - Madelyn J
I got my driver's license in the middle of the pandemic, and because of this, getting my first car posed somewhat of an issue. With not only a shortage of cars and a distance placed between us, it seemed that I would never get the car of my dreams. Yet, one of your salesman, Mark, was insanely vigilant, he tried his hardest and he made sure that I got the car of my dreams. And I did. All thanks to him. So thank you, Mark, thank you so much! I couldn't have done it without you!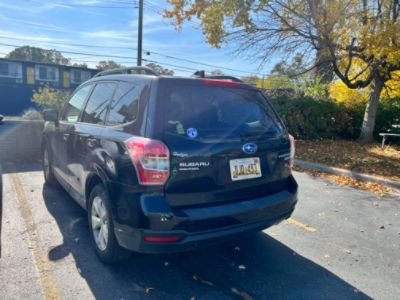 ---
Jonah's Happy Ending! - Andrea S
Jonah had been abandoned at a condemned Burger King, tied to a tree. He was discovered on a hot August day with no water in sight. Upon arriving at our shelter we discovered under his severely matted fur that his skin was covered in painful sores. Despite the condition he was in, Jonah was nothing but tail wags and kisses, a true testament to dogs and their resiliency. This poor senior boy had been through a lot; what exactly, we'd never know, but we promised Jonah from that day forward he would know nothing but love. After taking Jonah to the vet for a thorough examination he was prescribed some medication for his skin. Jonah settled in and quickly became a staff and volunteer favorite… just look at that face! Jonah's lucky day came in October during Subaru Loves Pets month when Sheri saw a post about Jonah and inquired about him. Sheri had lost one of her two senior dogs and was looking for a new four-legged family member as well as a companion for Micah, her senior she had rescued a few years earlier. We set up a time for Sheri and Micah to meet Jonah later that week. The boys hit it off, Sheri fell in love and the rest is history! Thanks to Hodges Subaru and their love for pets, Jonah and more than 30 of his friends found their loving, forever homes this October!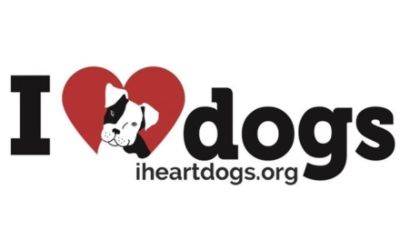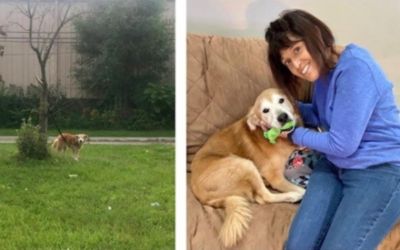 ---
THANK YOU! - Chris L
Dear Jeremy~ Your kindness to me last week is SO much appreciated! When I came in for the oil change that I scheduled online, I shared with you that I really needed to have my 60K mile checkup/service before I leave for FL on October 31st, 2021. I said that there was no time slot in your online calendar this month for me to get it before my trip. You immediately checked your service calendar and found an available time for me, including a loaner car for me to use. I scheduled with you for October 27th. I left there, so relieved, that I cried on my way home. What I did not tell you is: I'm a widow of just one year to my beloved husband of 50 years. He bought me this brand new snazzy red 2015 Subaru for my birthday that year. He always maintained it, so this is new to me and can be intimidating at times. I wanted to let you know that your kind smile and thoughtful consideration to my needs is so important to customer service!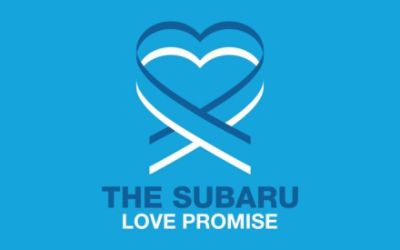 ---
Jumpstart to our school library! - Jon R
Thank you so much for the support of our classroom library initiative here at Weston Preparatory Academy. Through your generous donation we were able to replace used and torn books with new ones, and also purchase many new titles that our students identify with. Many fun books such as graphic novels and manga were also added to the collection. So many books were purchased in fact that the library size nearly doubled – we even had to make and add some new shelves! When students return full time in the fall they will have a much larger selection of books to utilize during DEAR, which is our Drop Everything And Read program. This would not have been possible without the kind support and generosity of Hodges Subaru through its Subaru Love Promise and Community Commitment program. From all of us here at Weston – thank you thank you thank you!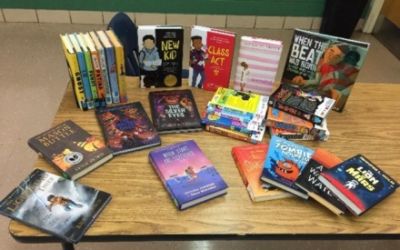 ---
Blankets to the rescue! - Amber R
Late in November a phone call from Hodges Subaru came in- they were planning on a donation of blankets to us here at Lighthouse to help with the upcoming chilly winter months! Given the current state of the Coronavirus pandemic we had a some logistical hoops to jump through but we were able to get it done just in time for the holidays!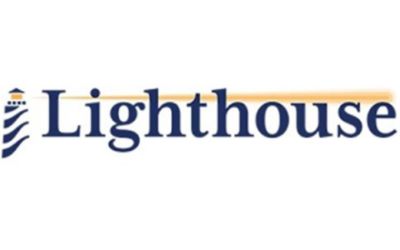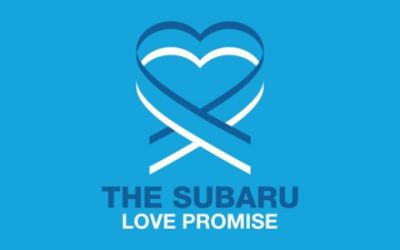 ---
Love Promise Story - Mending a Broken Heart - Andrea S
King Tut was found as a stray. Luckily, he was microchipped, which provided us with his owner's contact information. We couldn't wait to call with the exciting news. Tut was such a sweet and gorgeous dog, someone out there had to be missing him. Upon connecting with his owner, we were told that he had no idea what we were talking about, that he didn't have a dog. Our hearts broke for King Tut who was clearly missing his family. This is where Phil enters the picture. Phil adopted a dog named Leo from our Haven in September 2018. Leo was a staff and volunteer favorite – he had been overlooked for a while (for no good reason). For Phil and Leo, it was love at first sight. Unfortunately, just before celebrating their first year together, Leo was diagnosed with cancer. Phil shared the heartbreaking news with us and kept in touch to let us know how Leo was doing. Sadly, Leo passed away in late August of this year. Phil's heart was broken and we were devastated as well. Phil and Leo deserved more time together. Phil reached out to us again in October. Still grieving the loss of Leo, but ready to rescue another, we knew just the dog for Phil… King Tut! You could see the immediate connection between the two and that was it – Phil brought Tut home with him that day! Phil and King Tut (now Rusty) are inseparable! Rusty is an incredible dog that has helped mend Phil's broken heart. We love repeat adopters and are so grateful Phil and Rusty found one another!
---
We can't say thank you enough! - Taylor G
Thank you for your heartfelt donation... these items are genuinely appreciated and needed throughout our programming. Thanks to you, a girl or young woman who faces obstacles in violence, teen pregnancy, and exploitation, now has the resources and opportunities necessary to be safe, to grow strong and to make positive choices in her life. Your support not only allows Alternatives For Girls to respond to her needs through shelter, crisis intervention, academic support, and life skills, but it also means she can start planning her bright future today! We are so profoundly moved by your heartfelt generosity to invest in the lives of girls and young women, and we know you care about their success as much as we do. Thank you for your belief in them and investing in their growth. It truly makes a difference in the future of our girls and young women's success.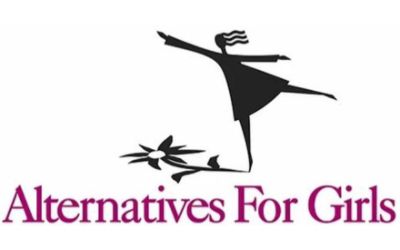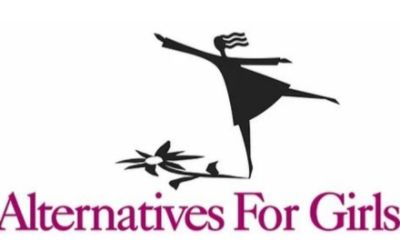 ---
Five STARS for Five Years! - TJ M
2019 was the 5th year in a row that Hodges Subaru chose I HEART DOGS RESCUE AND ANIMAL HAVEN for their annual Share the love event held at the store. Santa and his helpers arrived to take pictures with all the pups and kids last December making it an amazing festive and LOVE filled event for all that attended. Unfortunately this year COVID has required us to make some major alterations but it certainly has not and will not stop the ultimate goal of helping find some permanent homes for these awesome pets!!! In 2019 over $27,000 was donated in an effort to help keep the wheels in motion over at the shelter and we have no plans on stopping there!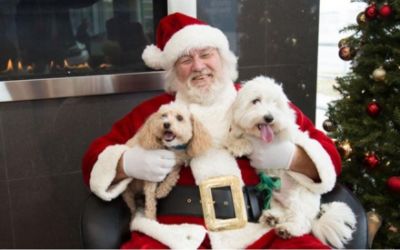 ---
Lighthouse Fundraiser - Nichole G
On Sunday, September 22nd we hosted a Cars & Coffee fundraiser for Lighthouse on behalf of the Subaru Loves to Care initiative. Lighthouse provides direct services (food, shelter, rental/utility and other financial assistance, clothing, crisis referrals) and stability and housing programs that develop and support self-sufficiency. Lighthouse's mission is to solve the problems of poverty and homelessness by providing many services to those in need. For our event, we had several people/business donate prizes for a raffle we held. We also donated Subaru Gear for the raffle as well. Each raffle ticket was $5.00 which 100% of the proceeds went to Lighthouse. We raised $866.00 during our 3 hour event and Hodges Subaru matched the donated in its entirety which equals a total of $1734.00 donated!
---