Learn About The All-New, All Electric 2023 Subaru Solterra in Ferndale, MI
*Vehicle prototype pictured - Vehicle feature names and estimates are 
subject to change*


 If you've been yearning for an electric Subaru vehicle you could love, it's almost here! The 2023 Subaru Solterra will be arriving soon at Hodges Subaru in Ferndale. Like most Subaru vehicles, this all-new, all-electric crossover will come standard with Symmetrical all-wheel drive. Detroit drivers will appreciate that the Solterra is expected to have a range of more than 220 miles.
2023 Subaru Solterra FAQs & Answers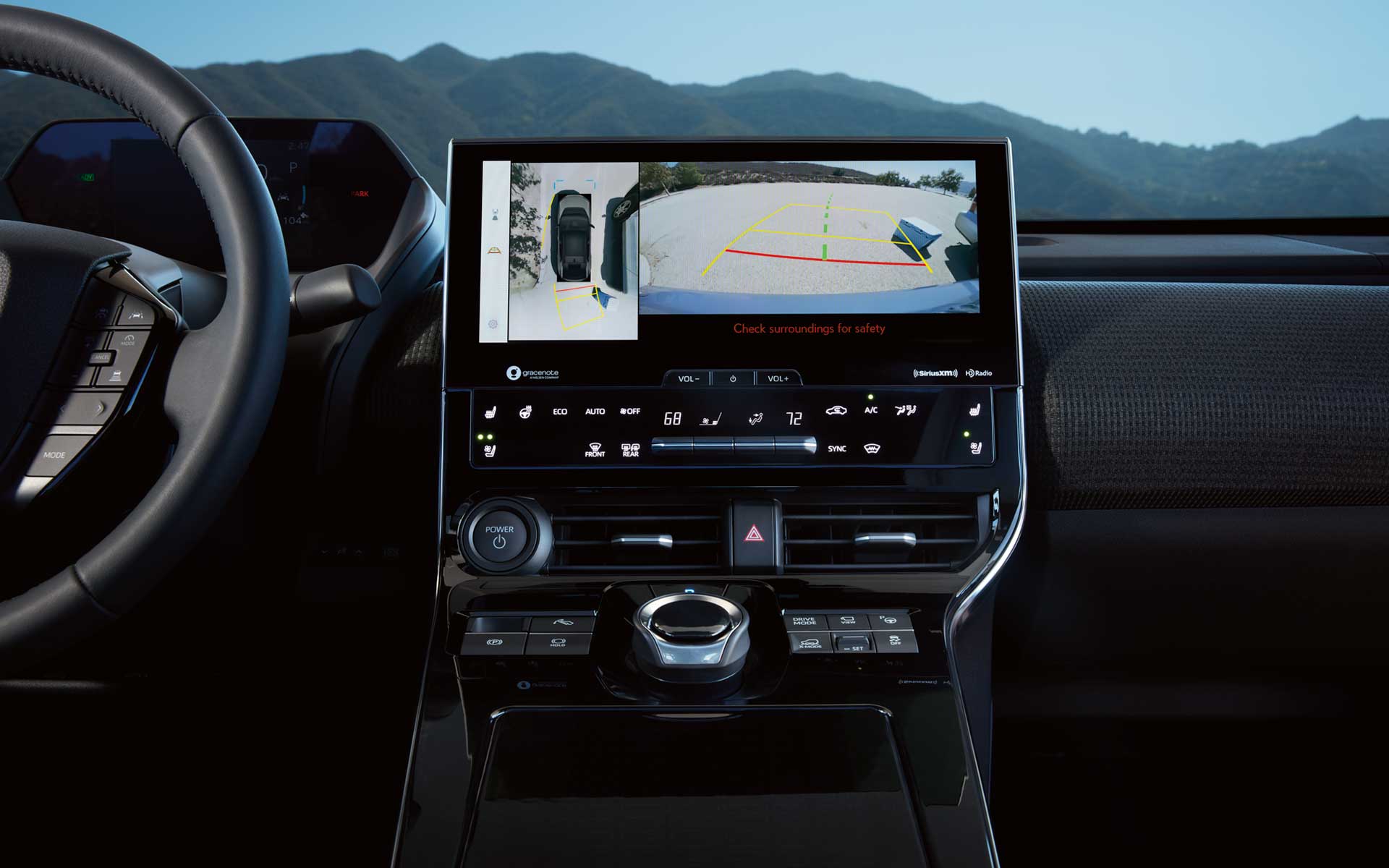 What Does the Name "Solterra" Mean?
The name "Solterra" was created by combining the Latin words for "sun" and "earth."
Is the new Subaru Solterra eco-friendlier than a gas-powered SUV?


Yes. Since the all-electric Subaru Solterra releases no tailpipe emissions, it doesn't pollute the air or contribute to climate change.
How much ground clearance will the Subaru Solterra have?

The Subaru Solterra will have 8.3 inches of ground clearance, more than enough to power through snow-covered roads in Royal Oak, MI.

Is the Subaru Solterra easy to maintain?


Yes. The Subaru Solterra doesn't require the same petroleum lubricants for its engine parts, and you don't have to spend time and money on oil changes.
How do you charge the Subaru Solterra?
To charge the Subaru Solterra, just plug in to a standard wall outlet with the included Level 1 120-volt charger and it will charge up overnight. The Solterra can also be charged with a Level 2 240-volt charger.

Drivers in Warren that are looking for the fastest possible charge time should use one of the thousands of Level 3 DC chargers, which can boost the Solterra up to 80% of its battery capacity in less than an hour.


Can I get a tax credit by purchasing the Subaru Solterra?
Yes. Dearborn drivers may be able to take advantage of federal tax credits of up to $7,500 by purchasing the all-electric Subaru Solterra.


If you're interested in staying up to date with the latest news about the Subaru Solterra, visit our website for regular updates!