Subaru Impreza vs. Toyota Corolla
Compare the 2022 Subaru Impreza to the 2022 Toyota Corolla in Ferndale, MI
If you're a daily commuter around Detroit and Dearborn, MI, you'll want the kind of vehicle that sips fuel and handles the often-difficult winters in this area. That can be a tall task, trying to find an all-wheel-drive-capable yet efficient car, but with the new 2022 Subaru Impreza, you'll find an efficient small sedan or hatchback with standard AWD, as well as a shocking amount of space inside. Along with all kinds of standard and available Subaru technology, the new Impreza is the way to go for your commuting around Royal Oak and Warren, MI. Visit our Ferndale, MI Subaru dealership today and see if there's an edition and version of the new 2022 Impreza that works for your daily travels.
As you figure out how to fit the best edition of the Impreza into your budget, you'll also do well to stack it up against other popular commuter cars. Even in the Detroit area, another exported model in the new 2022 Toyota Corolla proves to be incredibly popular. Take a look below to see how the new 2022 Subaru Impreza tops the new 2022 Corolla in several ways, then visit us in Ferndale to find the perfect version of our small hatchback or sedan at Hodges Subaru.
2022 Subaru Impreza vs 2022 Toyota Corolla Comparison in Ferndale, MI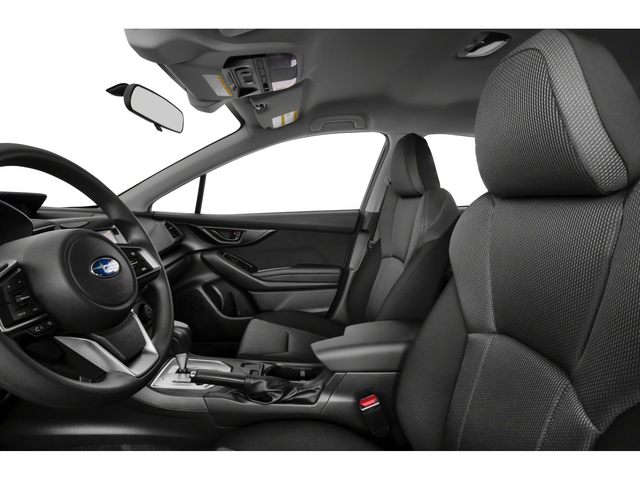 Even before you get into the practical advantages the Subaru Impreza brings to your travels, you'll want to consider its impact on your budget. You'll find the 2022 Impreza starts off at a lower price than the entry-level Corolla, and that pricing structure tends to continue as you advance through trim levels.
A significant advantage the new 2022 Impreza has over the Corolla, in both the sedan and hatchback setups, is the standard Subaru Symmetrical AWD system that adds layers of traction and control to your travels, especially when traversing through snow- and ice-covered roads around Warren and Dearborn. The Corolla doesn't offer AWD in any edition.
Though slightly less efficient than the Corolla, and the standard AWD can account for a few mpgs, the 2022 Impreza in all versions is more powerful than the base engine of the Corolla. Any version of the Impreza will use its 2.0-liter four-cylinder that hums along to the tune of 152 horsepower, while the base engine found with the Corolla only produces 139 horsepower.
Though your next commuter car will primarily be used for your solo travels, you'll be impressed with the spaciousness with the cabin of the new 2022 Impreza. In both the sedan and hatchback versions, the Impreza offers far more room than you'll find in comparable styles of the 2022 Toyota Corolla. The hatchback version of the Impreza is especially impressive, thanks to its rear liftgate opening up to a roomy cargo area that only gets larger thanks to the easy folding rear seats.
With the available Subaru EyeSight safety suite that's easy to add, you'll find a much more comprehensive set of driver assistance features with your new 2022 Impreza compared to what the Corolla includes with its Toyota Safety Sense package. As you enjoy efficient, AWD-capable commuting in your Impreza, you'll also appreciate having high-end safety features looking out for your blind spots and other potential hazards you'll want to avoid.
As you can see, the new 2022 Subaru Impreza has several advantages over the new 2022 Toyota Corolla. You'll want to find out for yourself by visiting Hodges Subaru in Ferndale, MI today and we'll be delighted to get you started on the right version and edition of the new 2022 Impreza that catches your attention.